indoor motorbike covers
Our indoor motorbikce covers are made in Italy produced with warp-knitted fabric and internally plushed fibers. Our stretch patented textile guarantees the Zero Abrasion, antistatic effect, breathable and easy-to-use it is washable with domestic washing machine (non-aggressive detergent). Our racer motorbike covers will keep your motorcycle in pristine condition and preserving the value in your pride and joy.Delivered in exclusive bag.
Racer Indoor Premium Motorbike Cover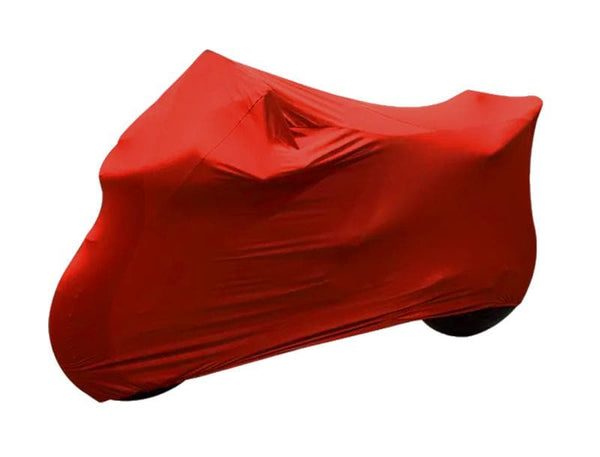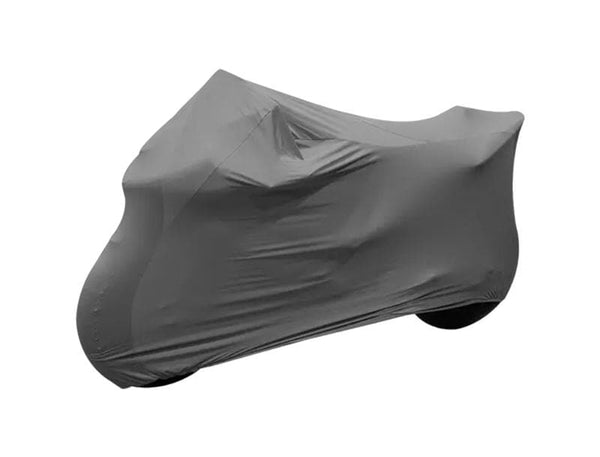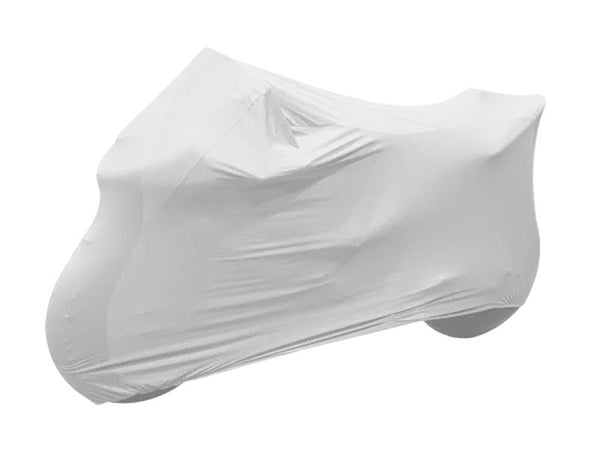 Protect your motorbike with our premium indoor covers, Crafted from patented material, our covers are anti-static and breathable, providing unbeatable protection for your bike's bodywork. Cleaning is easy with non-aggressive detergent, and our covers are customizable with a printed logo. Order now for worry-free protection and enjoy the convenience of an exclusive bag. Our manufacturer partner has over 45 years of experience supplying covers to top brands like Ducati and Ferrari. Order today and keep your bike in top condition for years to come.
Material: 90% poliester - 10% elastane
Internal Padding: nonwoven ( paint protection)
Specifications: Stretch Fabric, Zero Abrasion, Breathable, Wrap-Knit, Anti static
Colours: White, Racing Yellow, Racing Red, English green, Sport Blue, night Blue, Steel Grey and Black
Care Instructions: Machine washable at 40 C. , DO NOT BLEACH , Tumble dry at low heat, Medium Iron 150 C. Dry Clean only PCE.
HOW TO MEASURE YOUR VEHICLE
Its very important that you select the right overall length, width and hight of your motorbike other wise it wont fit properly. If you dont know the measurement of your motorbike we suggest to look at the owners manual or by doing a web search.